ABOUT

OPTIMATE BATTERY CHARGERS
TecMate has been developing and manufacturing professional battery charging, battery testing
 and engine troubleshooting and tuning tools since 1989, aimed at the power sport, marine,
automotive, light aircraft and industrial equipment industries.
Our professional charger knowledge and experience led to the design of the OptiMate battery
saving charging method in 1995, with the purpose of saving AGM, GEL and STD lead-acid
batteries that have stopped working simply due to neglect. OptiMate now also charges, tests and
maintains lithium (LiFePo4) batteries.
The product range includes unique electronic precision tools for the power sport industry as well as various cable and powered accessories.
TecMate's products have been recommended by several important vehicle manufacturers around the globe.
 
OPTIMATE 2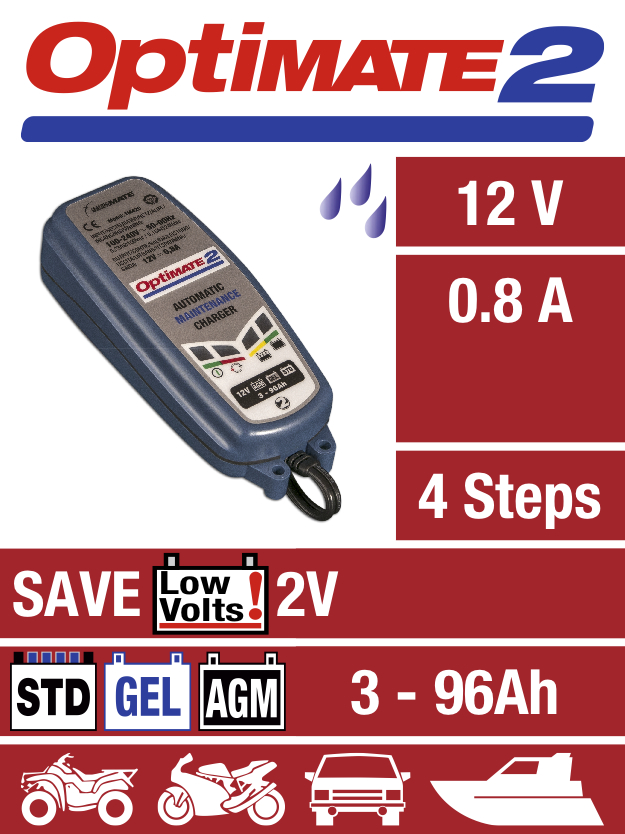 OPTIMATE 3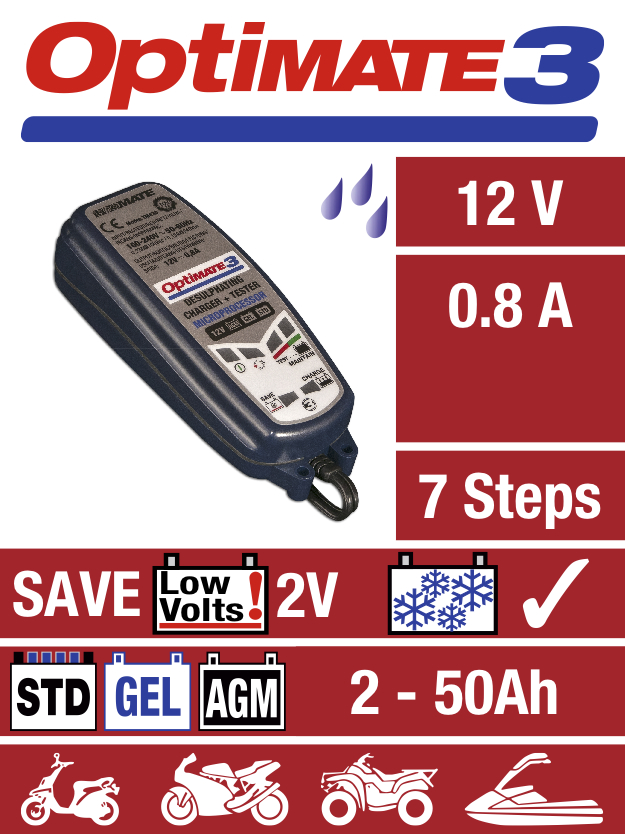 OPTIMATE 4 (can-bus)